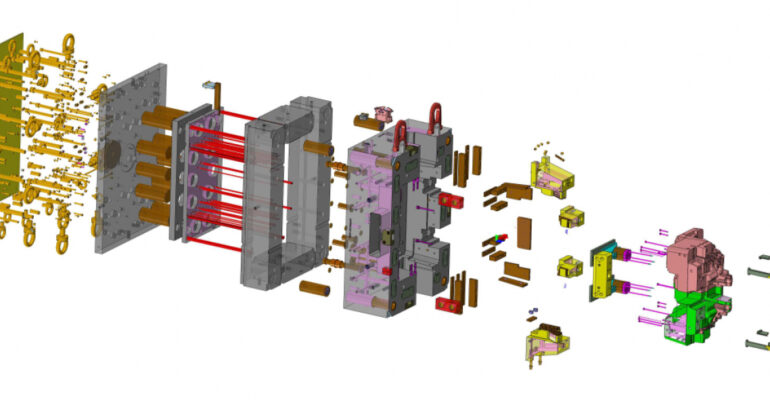 STATMEC is Innovation and Precision
For some time, thanks to the consolidated experience, it has been possible to design and manufacture moulds for bi-component parts.
All the information gathered by the Technical Office, after being processed, is transferred directly to the tooling in order to optimize the mould production.
Statmec has always valued and developed design part by investing in the most advanced 2D and 3D CAD CAM technologies to analyze the customer's ideas in detail.
Statmec adopts various modeling strategies that can be applied to solids and surfaces, from the study of the detail to the final design.
All the technical office personnel have practical experience gained over the years. This allows us to identify the best mould configuration in order to improve quality and reduce processing times.
Responding to all of our clients needs.
To be reliable, efficient and productive, a mould must meet precise design and construction criteria, and we at Statmec know this well.
The study of detail is one of our strengths, we analyze each project in detail, so as to meet all the needs of our customers.
In Statmec we offer the Prototyping service, a preliminary phase to the design, and the MoldFlow service, a simulation that allows us to evaluate the mould's efficiency and correct any type of imperfection.