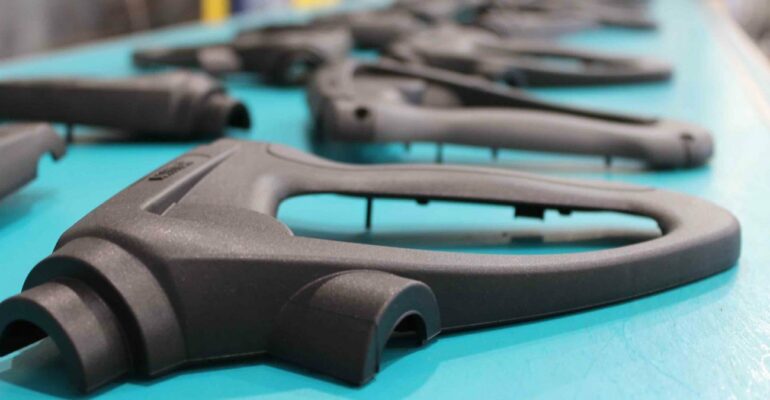 Production – Moulding Workshop
The moulding department, backed by a consolidated experience and internal organization, allows a productive elasticity that allows us to quickly complete every order.
The guarantee of the accuracy of the products over the time, the meticulous periodic maintenance of the moulds, the reliability of the materials used and the accurate control of the finished product, are an indispensable prerogative for STATMEC.
Because every object we produce is present and indispensable in the everyday life of each us.
In a view to total quality, press department that operates in various sectors such as: electrical engineering, electromechanics, household appliances, automotive and household equipment, can count on a fleet of high technology and various tonnages, thus being able to offer the best quality on the market.
Pressa 350T (bicomponente)
Pressa 180T 100% ELETTRICA