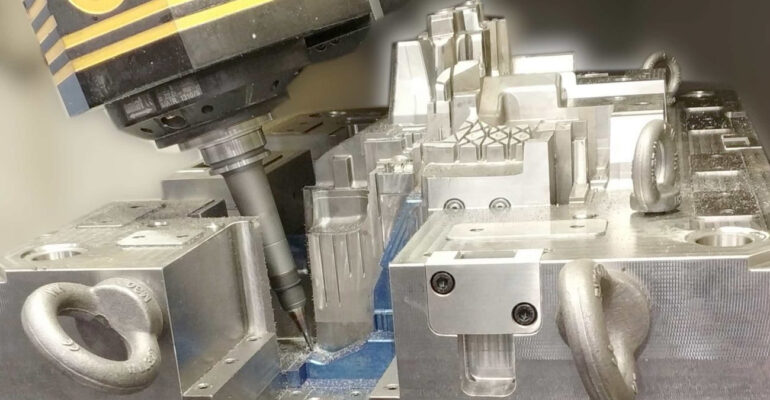 For over 30 years Statmec has been building injection moulds for plastic materials. The latest generation machine tools allow, thanks to the maximum precision and reliability, the realisation of multi-finger moulds, hot chambers, multiple injection points and bi-components.
One of our distinctive traits is the high precision in the processing of steel surfaces, so as to obtain articulated executions with very low tollerances.
Necessità di scrivere un breve paragrafo
The final stages of mould construction where the various components that constitute the finished product are assembled.
| | | |
| --- | --- | --- |
| Type of polishing | Area of application | Roughness μm |
| 1 Tela 100/150  | Technical polishing of punches or internal details | RA 0.69 / RZ 4.62 |
| Tela 240 | Technical polishing parts of large extractions or photo-etchings | RA 0.39 / RZ 3.40 |
| Tela 400 | Polishing of matrices and punches for medium engravings or die- casting | RA 0.23 / RZ 2.28 |
| Tela 600 | Polishing for printed objects to be painted or for fine photogravures | RA 0.21 / RZ 1.22 |
| Tela 800/1200 | Polishing by mold test before mirror finishing or for chromed pieces | RA 0.18 / RZ 1.15 |
| Tela 800 brillantatura 6 μm | Brightening | RA 0.06 / RZ 0.34 |
| Diamante 3 μm | Mirror polishing for colored pieces | RA 0.03 / RZ 0.12 |
| Diamante 1 μm | Mirror polishing for transparent colored pieces | Non riscontrabile |
Work Station high speed 30000 ride
Dimensions Control Center
Electrical discharge wire
Two electrical discharge dipping